History


The Morwell Centenary Rose Garden
---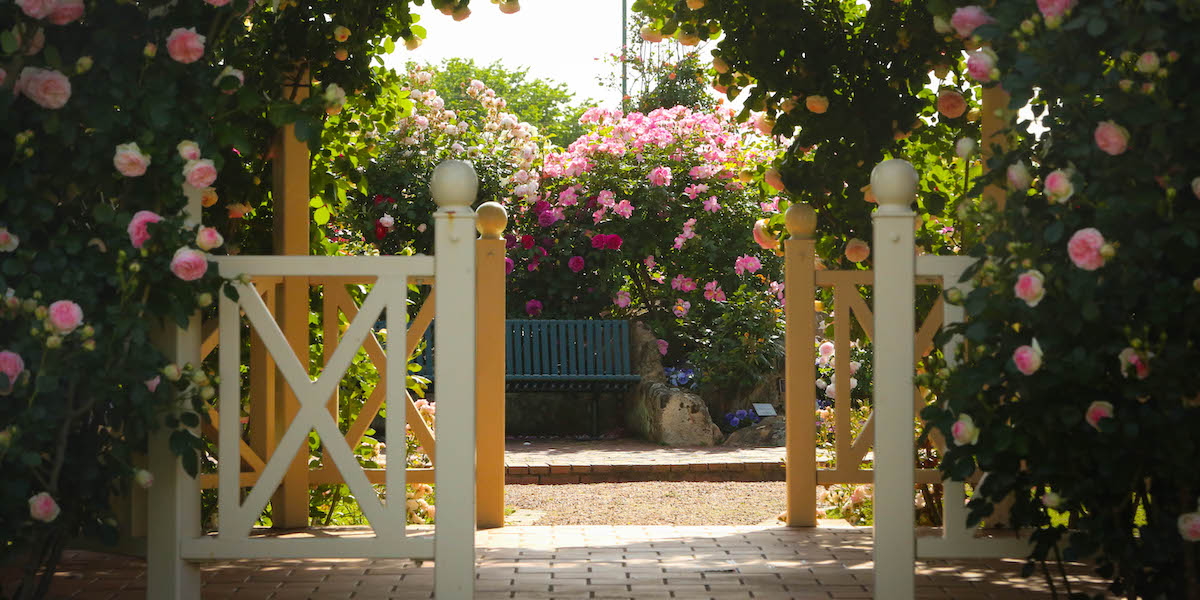 The Morwell Centenary Rose Garden is situated along the old Morwell & Mirboo North railway line located at the corner of Commercial and Avondale Roads, Morwell.
The garden opened in 1992 and features over four acres of gardens consisting of 116 beds in which over 4000 roses are planted drawn from a professional selection of around 400 varieties.
Throughout the garden the roses display themselves in massed beds, fill the median strips, scramble up climbing frames, hang from arches and mix with cottage plants creating a haven for all who visit.
The Morwell Centenary Rose Garden is a community success story maintained by 40 plus dedicated volunteers (known as the Friends of the Rose Garden) who on average devote over 6000 hours each year to preserve the garden.
The garden is only one of 33 rose gardens in the world who, in 2009 received the Award of Garden Excellence presented by the World Federation of Rose Societies.
Open all year round - it never closes and admission is free.
---
International Rose Garden Festival Morwell
In 2018 Advance Morwell, Friends of the Rose Garden, Future Morwell Steering Committee and Latrobe City Council, sought to reignite the festival which had been dormant for five years. A working committee was formed to ensure the event aligned with the vision and key objectives of the Revitalisation Plan of Morwell & "Morwell a Town of Gardens"
MAP